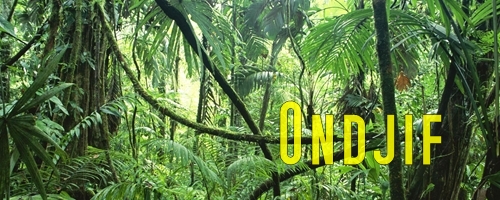 Similar to D'Qar, Ondjif is located far away from the center of the Republic. But it is only nearly far away enough from the First Order's influence.
Until they form up again, this newly rediscovered planet is the base of the Resistance. So far pilots and foot soldiers were drilled here for the fight against the First Order. The barracks are located in the former village of a humanoid people of the Republic. They had left to be closer to the trade routes of the Republic.
The planet is big and the dense canopy of the jungle gives shelter and hides the base, as Yavin 4 once did.

Code: Alles auswählen
[img]http://hirschkuhrudel.bplaced.net/RPG/StarWars/Galaxie/Ondjif.jpg[/img]